structuralbiology 2022
HOME PAGE
The EuroSciCon is delighted in inviting all the researches in the field of Structural Biology to attend the 14th International Conference on Structural Biology held during October 07-08, 2022 at Toronto, Canada. This is a global platform for sharing ideas, research, innovations, information and ability from both scientific as well the industrial and pharmaceutical groups. The conference will impact an attractive moment in interacting with professionals, eminent scientist in the research field and therefore takes a delight in opening a remarkable way to meet young researchers, potential speakers, industrial peers where they can demonstrate their new researches and contributions in the field of Structural Biology, Computational Biology, Computational Chemistry, Biophysics, Analytical chemistry and its related branches.

The Structural Biology 2022 Conference will provide a perfect platform for:
A Global network with 50+ countries.
A pre-requisite platform Sponsors & exhibitors
Explicit talks by the eminent scientists of the global scientific community.
Sterling workshop sessions.
Global Recognition to meritorious Researchers.
Novel Techniques benefiting your research.
Global Business and Networking Opportunities.
We are sure Structural Biology 2022 will be a remarkable platform for all the planetary scientists present to imply their innovative researches, ideas and adding a vision and mission for their futuristic researches and thus prompts collaboration among researchers taking interest.
Importance & Scope:
Structural Biology is an emerging and wide-ranging interrelated science which implicates the new techniques in predicting the 3D structures of proteins of unknown structure and in designing the new protein structures using the computational techniques and the computational biology.
The studies further continues with the increase in understanding of the diversified roles of play of the molecules in biology and to urging the advancements in medicine. The structural Biology is widely used in the Pharmaceutical Industries to understand the biological processes and laying the foundation for the advancements in the field of drug designing, its effect on the disease diagnosis further steps of treatment and prevention. This thus results in an expansion of the pharmaceutical industries encouraging the growth of life for Animal & Human Health Care.
Market Analysis:
Structural Biology emphasizes the 3D study of complete and coherent picture of biological phenomena at the molecular and atomic levels such as proteins, nucleic acids, and viruses using X-ray crystallography, nuclear magnetic resonance, cryo-electron microscopy and computational methods to determine how structure informs on the function and mechanism of these biological macromolecules.
Biomolecules are tiny to view microscopically even with the utmost advanced microscopes. The methodologies used by the scientists involve the development and application of advanced methodologies measuring vast numbers of identical molecules at the same time.
Euro Structural Biology deals with Structural biology, Analytical Techniques, Computational Chemistry, Computational Methods & Biology, Molecular Mechanism, Multiscale Modeling Simulation & Molecular Graphics, Sequence analysis, Molecular Engineering, Molecular Design Software, Cell-signaling biology, 3D Structure Determination, Hybrid Approaches for the Structural Predictions, Structural biology Complex arena, Structural virology, Structural Bioinformatics, Drug Designing, Proteomics, Chemical Biology, Biophysics and Genome Informatics.
Target Audience:
Directors/Managers & Business Delegates, Founders, Director of Laboratories, Universities, Industries, Investigators, Post-Doctoral Fellows, Research and Diagnostic Laboratories, Clinical Fellows, Research Scholars, Students, Technology Experts, Biomedical Research companies. Rise in the number of clinical trials, toxicological studies, and health awareness for nutritional products, rapid growth of structural biology analytical instruments, software and solutions, and use of structural biology as a base for drug designing will propel the growth of pharmaceuticals market.
Reasons to Attend the Conference:
Solicit the new strategies of business sessions on structural biology and the drug designing which has an enormous & explicit growth in pharmaceutical industries. As the conference focuses on the Analytical techniques of structural elucidations through NMR, X-ray crystallography, cryo-EM, drug designing by computational methods and techniques, bioinformatics; Multiscale Modeling, Simulation & Molecular Graphics; Thus, providing the networking for industrial entrepreneurs dealing with the analytical instruments and the software useful in these industries.
Conference provides the Educational opportunities to the students, Networking with peers, grow your professional network, Expand Your Resources, build your knowledge, new ideas and approaches that make more effective and efficient at work and fun on a single platform. A good conference forces you to grow and challenge yourself.
Major Structural Biology Related Associations around the Globe:
The American Society for Cell Biology
American Crystallographic Association
The British Society for Immunology (BSI)
New England Structural Biology Association
International Society for Computational Biology
Bioinformatics society of India
Max Planck Society, Germany
German Society for Cell Biology
Australian Society for Biochemistry and Molecular Biology
Australian Society for Biophysics
American Society for Mass Spectrometry
European Crystallographic Association
Iran Society for Cell Biology
Chinese Society for Cell Biology
Australia and New Zealand Society for Cell and Developmental Biology
Asian Pacific Organization for Cell Biology
Ukrainian Society of Cell Biology
Sociedad de Biología Cellular de Chile
The Korean Society for Molecular and Cellular Biology
Indian Society of Cell Biology
The Philippine Society for Cell Biology
UP Cell Biological Society
French Societies for Cell Biology
The Brazilian Society for Cell Biology
Swiss Society for Cell Biology
Major Structural Biology Related Research Units Globally:
MIT department of Biology
Structural Biology NMR Facility - University of Minnesota
European Molecular Biology laboratory
RIKEN Advanced Institute for Computational Science, Tokyo
Cambridge Institute for Medical Research, University of Cambridge
Max Planck Society, Germany
UCLA, Chemistry & Biochemistry
Department of Anatomy and Structural Biology, Einstein College
Department of Structural and Cellular Biology - Tulane University
Structural Biology — Penn State University
Chemical and Structural Biology – The Rockfeller University
Top Universities in Structural Biological Studies:
Harvard University
Massachusetts Institute of Technology
University of California--Berkeley
Stanford University
University of Oxford
University of Cambridge
University of California--San Diego
Johns Hopkins University
Cornell University
SESSIONS/TRACKS
Structural biology is an interdisciplinary science which is mainly focused on the study of molecular structures and dynamics of biological macromolecules, the proteins, nucleic acids and how these alterations are occurred in their structures affecting their function. Structural biology incorporates the principles of molecular biology, biochemistry and biophysics regarding the molecular structure of biological macromolecules. It even provides information about the structural alterations and thus affecting their function. This process of determination of structures of proteins, nucleic acids takes years as the shape, size and assemblies of the molecules keep altering the function. The researchers and the biologists working on the functioning of the macromolecules have an immense interest in its studies.
Alternations in Protein Structure
Biophysics
Biochemistry
Biological system
Dimensions in Structural determination
Cell-map proteomics
Structural modifications in nucleic acids (DNA & RNA)
Proteomics
Expression proteomics
Biomolecules are too small to view even by the advanced microscopes. Structure probing biochemical techniques determine these biomolecular structures in vast numbers of the same identical molecules at once. Scientists use them to study the "native states" of biomolecules. Few of the best methods determining the structures include X-ray crystallography, Cryo-Electron Microscopy and Nuclear Magnetic Resonance.
Mass spectrometry
Macromolecular crystallography Proteolysis
Nuclear magnetic resonance spectroscopy of proteins (NMR)
Electron paramagnetic resonance (EPR)
Cryo-electron microscopy (cryo-EM)
Multiangle light scattering
Small angle scattering
Ultrafast laser spectroscopy
Dual-polarization interferometry and circular dichroism
3D Structure Determination summarizes the protein structural predictions, as a main scope for understanding and manipulating of its biochemical and cellular functions using the software tools of modern technology. This major aspect is based on computational aspects used in Bioinformatics and chemistry. Computational prediction methods, as Ab initio fragment assembly, advanced fold recognition, composite approaches, and molecular docking are explicitly applied to extend the deeper study of protein structures.
Cryo-Electron Microscopy
Dual polarization interferometry
Nuclear Magnetic Resonances
X-ray crystallography
Crystallography
Powder diffractometry
Mass spectroscopy
Multi-angle light scattering
Ultra-fast laser spectroscopy
With the increase in studies of biosciences and urge of emerging computational and experimental techniques, the application of the computational tools and expertise in the biophysics has led the way for emerging computer programming for the immense biological studies. Computer programs predict atomic, molecular properties and reaction paths for chemical reactions of biomolecules. Structural genomics emphasizes high throughput of every protein encoded by the genome determining protein structures. These methods help in scrutinizing the protein structures which are cost effective and time conservative.
Molecular mechanics
Electronic structure theory
De novo methods
Ab initio modeling
Sequence-based modeling
Threading
Structural Plant Biology
This is a cost-effective approach for determining the protein structure. The computational prediction methods, such as initiating fragment assembly, advanced fold recognition, composite approaches, and molecular docking are regularly applied in recent times to expand our understanding on protein structures. However, speculating the structures of proteins remains a confront, with congestions from both force field and conformational search. Hybrid approach is a way to overcome these disadvantages, by including the limited experimental measurements, reliable structures that can be computed, and unlikely predictions are eliminated. The current researches are showing great interest in this method of approach.
Structure Identification
Hybrid of experimental methods
Hybrid of computational methods
Hybrid approaches in complementing high-resolution structural biology
Determining protein complex structures
Integration of atomic detail crystallography
NMR structures
Structural biology targets aiming in comprehending the biomolecules at atomic level. Every aspect related in structural biology research seems to be complicated. The emerging research methods proved to be success in solving many complexities such as determination and functionality annotations of the protein structures in drug designing and the drug target locations. Today's science is successful in determining the protein structures which are solved on a large scale; but the gap between available sequence data and structure data is enormous. Bridging the gap is one of the main challenges for computing science.
Nano-machinery
Network signaling
Protein folding
The focus of a structural biologist is protein structure determination and drug design. Protein plays an important role in human body. Living things would not exist without proteins. The proteins are usually involved in all forms of expressions of the living organism. Most of the proteins are evolved in providing structure to the cell while the others tend to bin and carry vital molecules all through the body. Some proteins are involved in biochemical reactions in the body which are termed as enzymes. Others are involved in muscle contractions and immunity. Structure determination of proteins has always been a challenging filed. The complex areas in the field include viruses, pathogens, membrane proteins and signaling pathways. Novel progressions are being done in the arenas of nanopatterning and multi-scale modelling of cell signaling proteins.
Membrane proteins
Pathogens and viruses
Nano patterning
Multi-scale modeling for signaling proteins
Macromolecular designing
Viruses show different morphologies in their shapes and sizes. These are smaller in structures than the bacteria. Though these are simpler as an individual, when formed in group they are exceptionally diverse both in replication strategies and structures. Many viruses are important human pathogens. Many techniques such as x-ray crystallography, NMR and cryo-EM are used to determine viral structures. These structure in-turn are used to develop anti-viral drugs and vaccines.
X-ray crystallography
Solution NMR spectroscopy
Cryo-electron tomography
Molecular modelling exhibits all the hypothetical methods and computational procedures used to mimic the behavior of macromolecules. In conventional monoscale modeling and simulation approaches, the scope and validity of a biological model is restricted to a specific time and space scale.
Molecular simulation requires the use of the efficient computers in stimulating the interactions among the atoms to study the material properties, these simulations based on the methods help in the quantum mechanical results ranging from atoms to clusters of molecules based on the time from milliseconds or longer. Molecular Graphics helps in characterizing the global and local properties of molecules, processes and chemical reactions.
The techniques are applied in various emerging fields like drug designing in labs, computational chemistry, materials science and computational biology for studying macromolecular systems ranging from small to large biological systems. The techniques are performed using the computers for modelling, research studies, properties of atoms and molecular interactions.
Drug design
Materials Science
Protein folding
Enzyme catalysis
Protein stability
Conformational changes associated with biomolecular function
Molecular recognition of proteins, DNA and membrane complexes
Sequence analysis can be explained as a process of exposing DNA, RNA or peptide sequence to a wide range of analytical methods in order to understand its structure, function and evolution. The methods include sequence alignment, biological databases. The sequences are being compared to that of the known functions, harmoniously to understand the biology of the organism which gives the new sequence. Synergistic use of three-dimensional structures and deep sequencing is done to realize the effect of personalized medicine.
Profile comparison
Sequence assembly
Gene prediction
Protein Structure Prediction
Membrane protein structure and function using complementary methods
Deep sequencing for protein structure determination
Synergistic use of 3D structures and deep sequencing to realize personalized medicine
Deep sequencing for cancer studies
Deep sequencing of HIV
A database is an organized collection of data. As a result of enormous research which is being done in Structural biology massive data has been produced. In order to assemble the data in a catalogued manner, bioinformatics databases are used. Various databases have been created to store biological data, such as sequence databases, structure databases, signaling pathway databases, etc.
Protein data bank
Electron microscopy data bank
Protein structure classification database
Classification of structural database
Classification of protein structure
Generally, cells communicate by the release of chemical signals. They are often secreted from the cell and released into the extracellular space. Regulation of gene expression comprises a comprehensive range of mechanisms that are used by cells to regulate the production of specific gene products, and is familiarly termed as gene regulation. Sophisticated programs of gene expression are extensively observed in biology, for example to trigger developmental pathways, adapt to new food sources, or respond to environmental stimuli. Eventually the gene expressions can be adjusted, starting from transcription, initiation to post translation modification of a protein.
Protein crystallography
Adrenergic receptor
G-protein-coupled receptor
GPCR
Protein structure
Bionanotechnology is a rapidly advancing area of scientific and technical opportunity that applies the tool and process of nano-fabrication to build designs to understand biosystem. Bionanotechnology is the adaptation of natural biosystems to develop similar nanomaterials. It offers at the nanoscale (100,000 times smaller than the diameter of the average human hair) the ability to provide insight into the structural features of biological systems such as cell or tissue as well as to develop nano-biomaterials & medical units for diagnostics, therapeutics and tissue regeneration.
Antibody-Conjugated Nanoparticles
Nanopore sequencing
Tissue engineering
Nanoprobes
Drug designs
Detection techniques
CNTs baised therapeutics
Genome Informatics plays a major role in computational biology in the development of tools for DNA sequence information and analysis, gene mapping, genetic variation, complex trait mapping, predict protein sequence and structure. Next Generation sequencing results in large amounts of long or short DNA reads requiring assembly process to generate the complete genome sequence. De novo genome assembler programs have been written to detect overlaps between reads, to assemble overlaps into contigs, and then combine contigs into scaffolds obtaining a draft genome sequence.
There is scope in the development and maintenance of databases of genomic and genetic data which include new tools for annotating complex genomes to expand their utility.
Sequencing
Assembly
Annotation
Analysis and prediction of 3D-structures of macromolecules such as proteins, RNA, and DNA by computational methods has brought biological insights and global prospective. Structural bioinformatics tools have been developed, evaluated, applied to answer specific questions concerning a broad range of topics. Structural bioinformatics databases offer enormous possibilities for gathering analysis of available information about biomacromolecules and in broadening the possibility of analysis.
Protein Data Banks & Structural Classification
Molecular Modelling
Protein Structure Predictions
Structural biology is one of the emerging fields in science. Day to day many developments and advancements are taking place. Huge numbers of solved structures have exaggerated rapidly. The field of drug design and drug discovery has been advanced. Functional annotations are another field where progressions are rapidly evolving. Alterations in order to improve the effectiveness of prevailing tools can also be noted. Remarkable advances have been made in the areas of technical imaging and advancement of hybrid methods to understand the structure and function of proteins.
Structure determination
Technological Advances in Existing Methods
New and Potentially Disruptive Technologies
Advances in Drug Design
Advances in Tool Development
Advances in imaging Technologies
MARKET ANALYSIS
Structural biology is defined as the study of 3D structure of biological molecules and also proteins, nucleic acids and carbohydrates. The 3D structures of these particles are used to predict their functions. Biomolecules are too small to see in detail even with the most advanced light microscopes. Structural Biologists generally use methods which involve measurements of identical molecules at a time. Structural biology 2019 deals with topics like Structural enzymology, experimental and computational approaches in Structure prediction, Structural Bioinformatics, membrane proteins, molecular modelling and molecular dynamics, drug designing, sequence analysis and databases used for structure prediction.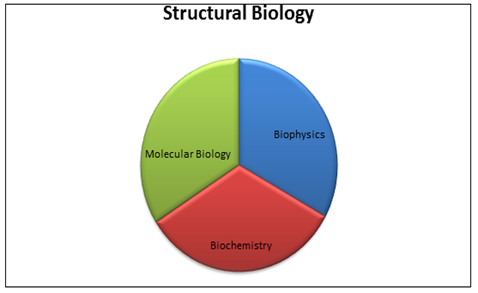 Importance & Scope:
Structural Biology is extensively involved in the pharmaceutical industries for developing novel drugs. Pharmaceutical industries are expected to grow at a high rate in coming years, which is expected to boost the growth of the market.
Is Chicago, USA an apt Choice?
Chicago is a cosmopolitan city with culturally vibrant and efficiently running in other fields of science and technology. Since the 20th century, in the history of this city has been developing predominantly. It is considered as the home to world renowned universities, orchestras, museums, entertainment venues and is host to many sporting events.
Why to attend?
Those who want to meet the market targets by introducing the recent business reports in structural biology and also drug designing, which manifests the increased growth in pharmaceutical industry. As Structural Biology is focused on determination of the structure based on methods such as X-ray crystallography, Computational approaches for structure prediction, NMR studies, drug designing. The companies dealing with analytical instruments and software will have a great opportunity in these fields. Also, many upcoming students and researchers can benefit themselves by participating in world class International workshops, symposia during the conference which will be conducted by experts in the respective fields.
Structural Biology Related Associations:
American Society for Biochemistry and Molecular Biology
Czech Society for Structural Biology
Biophysical Society
American Chemical Society
New England Structural Biology Association
The Protein Society
American Crystallographic Association
International Union of Crystallography
British Crystallographic Association
European Crystallographic Association
Hellenic Crystallographic Association
Bioinformatics society of India
International Society for Computational Biology
South African Crystallographic Society
Australian Society for Biochemistry and Molecular Biology
Australian Society for Biophysics
American Society for Mass Spectrometry
British Biophysical Society
Bioinformatics Italian Society
Mid-South Computational Biology and Bioinformatics Society
Major Structural Biology Related Research Units in USA:
Andrej Sali Lab
Markey Center for Structural Biology
New York Structural Biology Center
Department of Anatomy and Structural Biology, Einstein College
Department of Structural and Cellular Biology - Tulane University
Structural Biology — Penn State University
Chemical and Structural Biology – The Rockfeller University
Center for Structural Biology - University of Illinois at Chicago
Structural Biology Facility - Robert H. Lurie Comprehensive Cancer Center of Northwestern University
Department of Cellular and Structural Biology – UT Health Science Center
UCSF Macromolecular Structure Group
Structural Biology NMR Facility - University of Minnesota
Target Audience:
Directors/Managers & Business Delegates, Director of Laboratories, Universities, Industries, Investigators, Post-Doctoral Fellows, Research and Diagnostic Laboratories, Clinical Fellows, Research Scholars, Students, Biomedical Research companies.
Rise in the number of clinical trials, toxicological studies, and health awareness for nutritional products, rapid growth of structural biology analytical instruments, software and solutions, implementing the methods of Structural Biology will help in the growth and development of the pharmaceutical company.
Glance at Market of Structural Biology:
The structural biology market is expected to reach USD 13.1 billion by 2025, according to a new study by Grand View Research, Inc. Moreover, increasing drug resistance coupled with the high drug attrition rate is engendering the requirement for extensive R&D activities, which is presumed to boost the adoption of structural biology & molecular modeling techniques in the drug discovery and development process. This is expected to serve as an efficient approach in fast tracking the development of drugs with high potency.
There is significant reduction in the cost due to increase in molecular modelling techniques. This is due to the fact that prediction software identifies possible adverse reactions and determines drug efficacy and toxicity in the pre-clinical stages, thereby reducing the probability of drug failure at the later stages.
Global structural biology & molecular modeling techniques market share:
Structural biology & molecular modeling techniques market, by tools, 2014 – 2025:
Further key findings from the study suggest:
SaaS & standalone modeling held the largest share of the tools segment in 2015 owing to extensive utilization of computer-assisted structuring and modeling techniques in R&D
In 2015, North America dominated the global structural biology & molecular modeling techniques market owing to the presence of a wide number of established pharmaceutical companies extensively involved in the use of silico tool. Asia Pacific is expected to grow at an exponential CAGR owing to favorable government initiatives supporting research activities and the increasing trend of outsourcing drug development by the developed economies
The important participants are implementing collaborations of research and clinical strategies in promoting the adoption of structure predicting software and databases to achieve profits.
Grand View Research has segmented the structural biology & molecular modeling techniques market based on tools, applications, and region:
Tools Outlook (Revenue, USD Million, 2014 - 2025)
SaaS & standalone modeling

Homology modeling
Threading
Molecular dynamics
Ab Initio
Hybrid
Others

Visualization & analysis
Databases
Others
Application Outlook (Revenue, USD Million, 2014 - 2025)
Drug development
Drug discovery
Others
Regional Outlook (Revenue, USD Billion, 2014 - 2025)
North America
Europe
UK
Germany
Japan
China
India
Mexico
Brazil
South Africa
Asia Pacific
Latin America
MEA
Fund Allotment towards Structural Biology Research:
NIH allots nearly $65 million annually for the determination of protein structure. National Institute on Drug Abuse (NIDA), Prevention Research, has funded $358.1 million in 2015. Annually, the California state invests $10-12 million in cancer research, while The National Cancer Institute (NCI) in United States spends $4.8 to $5.2 billion in cancer research. With the recent request for applications, the NIGMS expects to support three to six large research centers at a level of up to $3 million per center.
LEARN MORE
Global Top Structural Biology Universities
USA Structural Biology Universities
Harvard University | Massachusetts Institute of Technology | EuroSciCon | Stanford University | University of California Berkeley | California Institute of Technology | Johns Hopkins University | Structural Biology Conferences USA | University of California San Francisco | Yale University | Princeton University | Scripps Research Institute | Structural Biology Conferences | Cornell University | EurosCicon Conferences | Duke University | Washington University in St. Louis | Columbia University | Rockefeller University | University of California San Diego | University of Chicago | Structural Biology Conferences USA | University of Wisconsin Madison | University of Michigan | Structural Biology Conferences | University of Pennsylvania | University of Washington | EuroSciCon | Northwestern University | Vanderbilt University | Emory University | Structural Biology Conferences USA | Protein Structure Conferences | University of Texas | Brown University | Indiana University | University of Arizona | Ohio State University | Protein Crystellography Conferences | University of Alabama | Structural Biology Conferences Europe | University of Pittsburgh | Michigan State University | University of Virginia | Arizona State University | Structural Biology Conferences 2018 | Structural Biology Conferences USA | Brandeis University | Georgia Institute of Technology | Structural Biology Conferences | EuroSciCon | University of Florida | Purdue University | University of Maryland | Protein Structure Conferences | New York University | University of Utah | University of Kansas | University of Rochester | Colorado State University | Boston University | Florida State University | Wesleyan University | Miami University | Albany Medical College | EuroSciCon | EurosCicon Conferences |
European Structural Biology Universities
University of Oxford | University of Cambridge | University of Copenhagen | University College London | Imperial College London | Swiss Federal Institute of Technology Zurich | EuroSciCon | University of Zurich | Karolinska Institute | University of Munich | University of Edinburgh | Pierre and Marie Curie University | Heidelberg University | University of Manchester | Catholic University of Leuven | University of Helsinki | Freie Universität Berlin | Structural Biology Conferences | Structural Biology Conferences Europe | Utrecht University | Uppsala University | Wageningen University and Research Center | Humboldt-Universität zu Berlin | University of Groningen | University of Barcelona | EuroSciCon |Technical University of Munich | Leiden University | University of Basel | University of Strasbourg | Structural Biology Conferences | EurosCicon Conferences | Protein Crystellography Conferences | Ghent University | King's College London | Protein Structure Conferences | University of Geneva | University of Dundee | Lund University | Structural Biology Conferences 2018 | Johann Wolfgang Goethe University Frankfurt am Main | University of Göttingen | University of Freiburg | Stockholm University | University of Gothenburg | University of Sheffield | Structural Biology Conferences Europe | Eberhard Karls University, Tübingen | University of Padua | University of Würzburg | Structural Biology Conferences 2018 | Université Paris-Sud | University of Vienna | University of Bristol | EuroSciCon | Free University of Brussels | University of Milan | University of Amsterdam | University of Nottingham | University of Hamburg | University of Oslo | University of Leeds | University of Birmingham | University of Southampton | University of Bern | University of Cologne | Medical University of Vienna | University of Münster | University of Lisbon | University College Dublin | Structural Biology Conferences 2018 | University of Aberdeen | University of Liverpool | Structural Biology Conferences USA | Trinity College Dublin | Structural Biology Conferences | Delft University of Technology | Bielefeld University | University of Leipzig | Cardiff University | University of York | University of Regensburg | University of Warsaw | EuroSciCon | EurosCicon Conferences |
University of Tokyo | National University of Singapore | Kyoto University | Peking University | Tsinghua University | Weizmann Institute of Science | Osaka University | Seoul National University | Shanghai Jiao Tong University | Fudan University | Zhejiang University | Tel Aviv University | Hebrew University of Jerusalem | Structural Biology Conferences | University of Hong Kong | EurosCicon Conferences | EuroSciCon |Tohoku University | Nanyang Technological University | Korea Advanced Institute of Science and Technology | EurosCicon Conferences | Hokkaido University | Structural Biology Conferences 2018 | Structural Biology Conferences Europe | Structural Biology Conferences | National Taiwan University | Keio University | Shandong University | Nagoya University | Sungkyunkwan University | Yonsei University | Kyushu University | Sun Yat-sen University | Protein Crystellography Conferences | Huazhong University of Science and Technology | Wuhan University | Structural Biology Conferences USA | University of Science and Technology of China | Tokyo Institute of Technology | Tokyo Institute of Technology | EuroSciCon | King Abdulaziz University | National Cheng Kung University | Kobe University | Korea University | Pohang University of Science and Technology | Indian Institute of Science | Nankai University | Tongji University | King Saud University | EuroSciCon | Nanjing University | Protein Crystellography Conferences | Harbin Institute of Technology | Protein Structure Conferences | University of Tsukuba | Kyung Hee University | Sichuan University| Xiamen University | Chonnam National University | Jilin University | Central South University | University of Tehran | Aligarh Muslim University | Chinese University Hong Kong | University of Delhi | South China University of Technology | Waseda University | Okayama University | Southeast University | Structural Biology Conferences 2018 | Soochow University | Mahidol University | Structural Biology Conferences | Hiroshima University | Tianjin Medical University | Kanazawa University | Structural Biology Conferences USA | Tehran University of Medical Sciences | Kumamoto University | Kyungpook National University | National Yang-Ming University | China Medical University Taiwan | EuroSciCon | EurosCicon Conferences | Structural Biology Conferences Europe |
Australia & NewZealand Structural Biology Universities
University of Queensland Australia | University of Melbourne | University of Sydney | Monash University | University of New South Wales | University of Western Australia | University of Auckland | University of Otago | EuroSciCon | University of Adelaide | Australian National University | University of Queensland Australia | EuroSciCon | EurosCicon Conferences |
Structural Biology Societies
American Society for Cell Biology | American Society for Biochemistry and Molecular Biology | Association of South-Eastern Biologists | Federation of European Biochemical Societies | Protein Crystellography Conferences | Royal Society of Biology | Protein Structure Conferences | Society for Experimental Biology | International Society for Computational Biology | Structural Biology Conferences 2018 | Structural Biology Conferences | Society for Molecular Biology and Evolution | Structural Biology Conferences USA | American Crystallographic Association | Belgian Society of Biochemistry and Molecular Biology | International Mass Spectrometry Foundation | International Union of Crystallography | European Society of Human Genetics | Structural Biology Conferences | European Proteomics Association | European Molecular Biology Organization | Protein Structure Conferences | Structural Biology Conferences Europe | Structural Biology Conferences USA | African Society for Bioinformatics and Computational Biology | American Mass Spectrometry Society | Protein Crystellography Conferences | Australian and New Zealand Mass Spectrometry Society | Australasian Proteomics Society | Austrian Proteomics Society | Australia and New Zealand Society for Cell and Developmental Biology | Structural Biology Conferences Europe | Protein Structure Conferences | Structural Biology Conferences 2018 | Czech Society for Structural Biology | Biophysical Society | American Chemical Society | New England Structural Biology Association | The Protein Society | American Crystallographic Association | Structural Biology Conferences | International Union of Crystallography | British Crystallographic Association | Structural Biology Conferences 2018 | European Crystallographic Association | Hellenic Crystallographic Association | Bioinformatics society of India | Protein Crystellography Conferences | International Society for Computational Biology | EurosCicon Conferences | South African Crystallographic Society | Australian Society for Biochemistry and Molecular Biology | Australian Society for Biophysics | Structural Biology Conferences USA | American Society for Mass Spectrometry | British Biophysical Society | Structural Biology Conferences 2018 | Bioinformatics Italian Society | Mid-South Computational Biology and Bioinformatics Society | EuroSciCon | EurosCicon Conferences |
Major Structural Biology Related Research Units
Structural Biology Group, RIKEN | OKINAWA Institute of Science and Technology | Markey Center for Structural Biology | New York Structural Biology Center | Protein Structure Conferences | Department of Anatomy and Structural Biology, Einstein College | Department of Structural and Cellular Biology - Tulane University | Structural Biology Conferences 2018 | Structural Biology Conferences USA | Structural Biology Conferences | Structural Biology, Penn State University | Protein Crystellography Conferences | Chemical and Structural Biology – The Rockfeller University | Structural Biology Conferences Europe | Center for Structural Biology - University of Illinois at Chicago | Structural Biology Facility - Robert H. Lurie Comprehensive Cancer Center of Northwestern University | Department of Cellular and Structural Biology – UT Health Science Center | UCSF Macromolecular Structure Group | Structural Biology NMR Facility - University of Minnesota | EurosCicon Conferences |
Structural Biology Job Opportunities
Membrane Protein Structural Biologist ,Institute For Biomedical Informatics | Protein Structure Conferences | Scientist, X-Ray Crystallography , Johnson & Johnson Family of Companies | Research Associate – Experimental Structural Molecular Biology, SLAC National Accelerator Laboratory | Postdoctoral Fellow, University of Delaware | Structural Biology Conference USA | Structural Biology Conferences | Research Associate Scientist, Protein Science, Johnson & Johnson Family of Companies | Structural Biology Conference Europe | Structural Biology Research Technician, Clinical Research Management | Protein Crystellography Conferences | Staff Scientist - Structural Biology ,St. Jude Children's Research Hospital | Research Technician - Molecular Biology and Microbiology, TUFTS University | Structural Biology Conferences | Postdoctoral Fellow- Structural and Molecular Sciences , Pfizer | Structural Biology Laboratory Assistant Professor , UT Southwestern Medical Center | Manager, AAV Structural Biologist, Rare Disease , Pfizer Inc. | Structural Biology Conferences Europe | Protein Structure Conferences | Co-Op, Structural Biology & Biophysics , Vertex Pharmaceuticals | Structural Biology Conferences 2018 | Basic Life Research Scientist , Stanford University | Structural Biology Conferences | Process Development Scientist, Sequencing, Roche | Structural Biology Conferences Europe | Structural Biology Conferences USA | Postdoctoral Associate , Rutgers University | Physical Organic Chemist , Los Alamos National Laboratory | Laboratory Specialist, Biology , Pima Community College | Sr Consultant - Structural Biology , Thermo Fisher Scientific | Protein Crystellography Conferences | Structural Biology Conferences 2018 | Research Technologist II - Protein Biophysics / Molecular Biology, Medical College of Wisconsin | Structural Biology Conferences USA | Research Associate , Institute For Biomedical Informatics - United States | Structural Biology Conferences | Postdoctoral Associate, Howard Hughes Medical Institute | Associate Scientist II / Scientist I - Biophysics , AbbVie , South San Francisco, CA | Structural Biology Conferences Europe | Postdoctoral Research Associate, National Jewish Health | Postdoctoral fellow in Biochemistry and Structural Biology, SciLifeLab | Protein Structure Conferences | Hanna H. Gray Fellow, Howard Hughes Medical Institute | Protein Crystellography Conferences | Structural Biology Conferences 2018 | Structural Biology Conferences Europe | Structural Biology Conferences 2018 | Faculty Position in Biophysics, University of Texas Southwestern Medical Center | Assistant Professor Tenure Track, Washington State University, Institute of Biological Chemistry | Assistant, Associate or Professor in Cryo-EM, University of Utah Biology Department | Assistant/Associate Professor – Structural Biology/Protein NMR, Medical University of South Carolina | EurosCicon Conferences |
Structural Biology Journals
Journal of Structural Biology | Current Opinion in Structural Biology | Computational and Structural Biotechnology Journal | Progress in Biophysics & Molecular Biology | Structural Biology Conferences Europe | Intrinsically Disordered Proteins | Structure, Function and Therapeutics | Protein Structure Conferences | BMC Biophysics | Structural Biology Conferences 2018 | Proteome Science | International Journal of Peptide Research and Therapeutics | Structural Biology Conferences USA | Journal of Biomolecular NMR | Proteome Science | Biochemical Genetics | Molecular and Cellular Biochemistry | Structural Biology Conference | EURASIP Journal on Bioinformatics and Systems Biology | Journal of Applied Genetics | Structural Biology Conferences Europe | Functional & Integrative Genomics | Epigenetics & Chromatin | Data Mining in Structural Biology | Structural Biology and Functional Genomics | Protein Structure Conferences | Structural Biology Conferences USA | Protein Crystellography Conference | Synchrotron Radiation in Structural Biology | Structural Interfaces and Attachments in Biology | Topics in Molecular and Structural Biology | Structural Integrity | Structural Chemistry | Structural Proteomics | Structural Nanocomposites | Structural Genomics | Structural Dynamics | Immuno Physics and Immuno Engineering | EurosCicon Conferences |